Tone, Tighten, & Uncover Your Dream Body
Reveal a toned and sculpted figure from head to toe with the help of our non-surgical body contouring treatment. Using advanced heating and muscle stimulation technology combined with targeted RF energy, body contouring naturally enhances your body shape from the inside out. From reducing stubborn fat to tightening sagging skin, strengthening and defining certain muscles, and more, body contouring is an innovative solution to safely improve your physique without going under the knife.
With quick treatment times and little to no downtime, body contouring effortlessly transforms your body so you can look and feel more confident in your skin.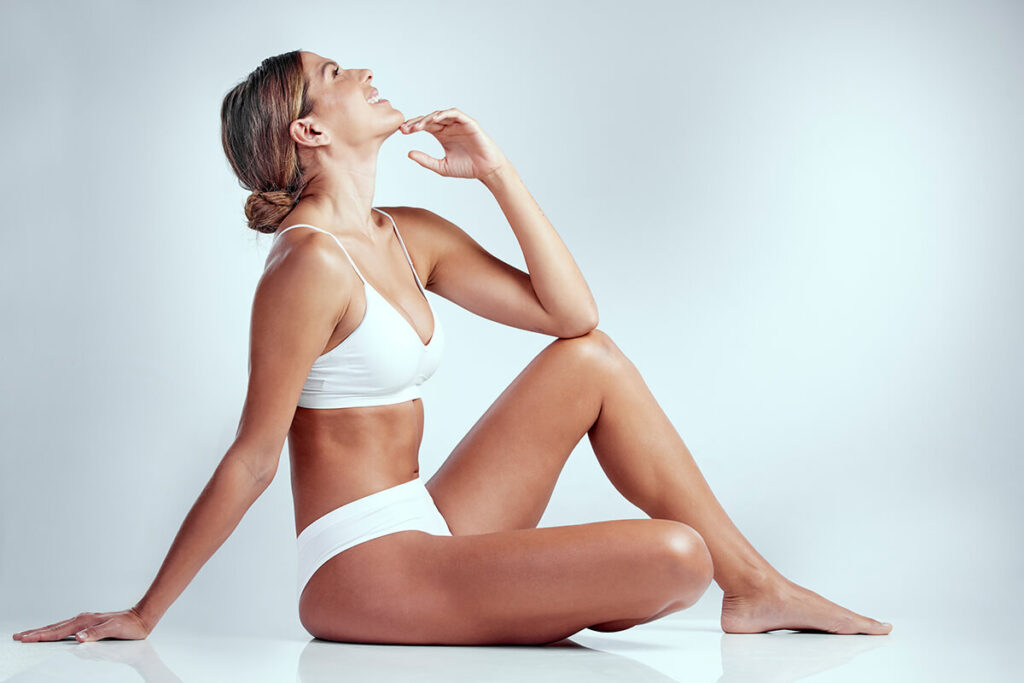 Minimized appearance of sagging skin

Non-surgical alternative

Minimal discomfort and downtime

Precision in fat reduction and skin tightening

Natural-looking results

Customizable treatment plans for individual needs

Long-lasting effects 
Transformation Technologies
We understand that your body contouring journey is personal. Our commitment is to provide you with the tools and expertise to bring out your best features and achieve the aesthetic goals you've always envisioned. With targeted transformation, the possibilities are endless, and your journey to a more confident you begins here.